Rick Robbins, ASLA, ASGCA, RLA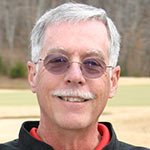 To truly appreciate how deeply entrenched in the world of golf Rick Robbins is, you would have to span multiple generations of Robbins family lineage, experience, and passion. His grandfather was a nurseryman and developer, leading to the start of the Robbins family tourist attractions at The Blowing Rock, a scenic rock formation from which the town of Blowing Rock received its name. Robbins grew up in golf communities and around some of the country's most influential people in golf. Beginning with his father's work with Peggy Kirk Bell and Warren "Bullet" Bell as general manager of Pine Needles Lodge & Club and life at Hound Ears Country Club, developed by his father and uncles, it is no surprise his talents were discovered by Robert VonHagge, a former associate of famed architect Dick Wilson, and Australian PGA Tour golfer Bruce Devlin. Robbins later moved to Nicklaus/Sierra Development Corporation where he helped in the development of many Jack Nicklaus Communities and then to Golden Bear Design, where he became a Senior Design Associate in the Hong Kong office. His innate talent for creating courses that are not only enjoyable but take into account the natural beauty of the land can easily be seen in every project he touches.
Robbins has been designing courses with his firm, Robbins & Associates International, since 1991. Headquartered in Cary, North Carolina, Robbins is surrounded by familiarity including his alma mater, North Carolina State University School of Design, as well as numerous historical points of interest and tourism sites that the Robbins family has been instrumental in developing over the years. Some of these are Tweetsie Railroad, Hound Ears Club, The Elk River Club, and Beech Mountain Golf and Ski Resort.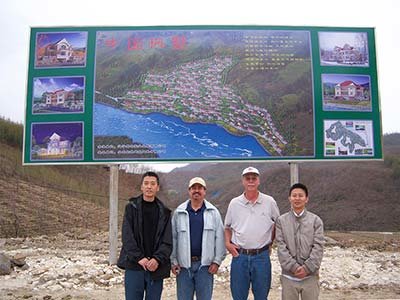 Don't let this seemingly simple, southern heritage fool you though. Robbins designs can be seen across the nation and throughout the world including China, Indonesia, Thailand and Malaysia. He continues to work extensively in Asia, keeping a constant balance of design elements from around the globe and his own backyard.
In order to continue to bring quality courses to people around the globe, Robbins feels it is imperative for practicing professionals to keep up with the changing economy, environmental regulations and professional practices. To make this happen, Robbins maintains his registration as a licensed landscape architect, which requires a minimum of ten hours of education annually, and is he also plays an active role in many professional organizations. Robbins has also served as the American Society of Golf Course Architects Chairman of Membership for two years and will be President of the Society beginning in April of 2013. Rick is a member of the Urban Land Institute and American Society of Landscape Architects, as well as serving on the North Carolina Golf Panel and the China Top Ten Golf Committee. Rick is currently serving as a member of the Board of Directors for the Raleigh/Triangle Chapter of The First Tee. Since that is not enough to keep him busy, Robbins also participates in speaking engagements and exhibitions, which keep him abreast of the most up-to-date practices related to his work.