Rick Robbins, ASLA, ASGCA, RLA
Stay current with projects and keep up with Rick's travels.
Featured
Compass Pointe opens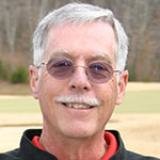 At long last, the new Compass Pointe golf course in Leland, NC has opened! The course was available for play by the residents of the development on June 14 and 15, for members on the 16th and a Grand Opening event was held on the 17th. Bobby Harrelson, owner and developer of the course officially cut the ribbon and opened the course for play by everyone. As of this writing, the course has been very well recieved as the web site comments on the golf media behalf and those of the residents of the Compass Pointe development will attest. Being the first new 18-hole course opened in the state of NC in over 6 years, it is an exciting event. It was very good to see the excitement created on the 2nd day of play when the club held a par 3 scramble tournament from the Family Tees for 83 members.
Trackback URL for this blog entry.