Rick Robbins, ASLA, ASGCA, RLA
Stay current with projects and keep up with Rick's travels.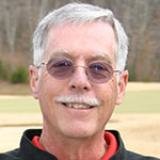 The construction of all 18 holes at Red Valley Resort near Tai Ning, Fujian Province is complete and the golf course is now being tended carefully until the turf matures. An opening date has not been set but it should be ready to play by National Day on October 1st.
Limited play is now being allowed on the newly renovated Yinhong #6 course at Yin Tai Hongye in Beijing. This has become one of the best projects I have ever done not only because of the way the course looks and plays but equally as much due to the associated environmental reasons for the project to be done from the start. To be a part of seeing a large tract of barren wasteland turned into such a huge asset to the community shows just what the possibilities for golf can be. From an area that was a waste dump site that contributed to huge dust storms, had flooding issues and no useful purpose to become the site for 54 holes of golf, a large public park and a place that employs over 1,000 local residents is quite a story.
We have been working on the design of a proposed new Golf Learning & Family Recreation Center about 25 miles north of our office in Cary, NC. We have been helping the developers choose between 3 potential sites, determine what type of facilities will fit on each site and some general cost estimates. The plans call for a driving range, a short-game practice area, a 9-hole par 3 course and some commercial and residential sites.
Trackback URL for this blog entry.