Rick Robbins, ASLA, ASGCA, RLA
Stay current with projects and keep up with Rick's travels.
Featured
Update on projects by Robbins & Associates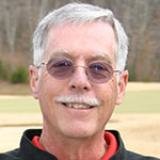 The new 18-hole golf course at Compass Pointe in Leland, NC is almost complete! Beginning tomorrow (July 27th) planting of Champion Bermuda grass will begin on all 18 greens. All fairways and roughs from hole #1 - hole #15 have already been planted with the final 3 holes to be done by the first week of August. We have been working on the design of a state-of-the -art short-game facility recently that will provide golfers with a place to practice every type of shot found on the course. The facility will have a small putting green near the first tee, a very large 18-hole putting course just outside the clubhouse, a pitching/chipping green, a separate sand play green and a very large range. An added feature will be a short, downhill par 3, 19th hole as a fun way to end a round or settle a few bets!
Trackback URL for this blog entry.