Rick Robbins, ASLA, ASGCA, RLA
Stay current with projects and keep up with Rick's travels.
Featured
Wuhan Yishan Wins "Clubhouse of the Year" Award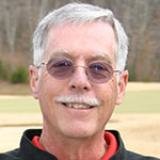 In the annual "Clubhouse of the Year" contest conducted by Golf Inc. Magazine, the clubhouse at Wuhan Yishan International Golf Club in Wuhan, Hubei Province, China won 1st Place. The contest involves a panel of judges from within the golf industry and includes clubhouses from around the world. Robbins & Associates helped in the site planning and site selection of the clubhouse as part of the design of the golf course and master planning. We are proud to be a part of such a successful project that has already received numerous accolades since its opening last year.
Trackback URL for this blog entry.