Site & Environmental Evaluation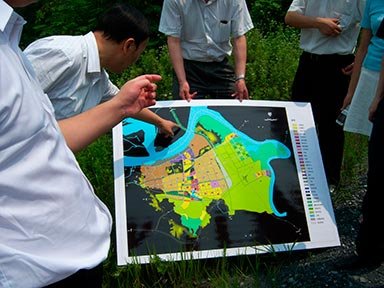 Exceptional golf course design builds on the natural setting of the land and its features. Robbins & Associates begins each project with a thorough evaluation of the site's existing features and your vision for the property.
They begin the process by reviewing all of the existing maps and documents for the property. The next step is to personally walk the land with the client and their team members, taking notes and photographs of any outstanding features or issues the property presents. They also listen very carefully to input by the client and their other consultants such as environmental and marketing consultants, engineers, attorneys and others to get the best possible picture of the vision for the development proposed.
All of the elements that will impact the development and designof the course – from basic terrain and vegetation to recurring weather patterns, views to surrounding properties, sun exposure, soils and environmental regulations – are incorporated into Robbins' design. Relying on years of experience in a variety of locations, Robbins & Associates International utilizes a knowledgeable team to satisfy the individual requirements of each site and client in a creative and cost effective manner.