One of the main strengths of Robbins & Associates that makes us different from most other firms is our background in both Golf Course Design and Master Planning. The ability to accurately rout the golf course amenity while also having a full understanding of community planning is a highly beneficial aspect to many of our clients. Having backgrounds in both disciplines creates a situation that can place the elements of the plan in the proper relationship from the beginning.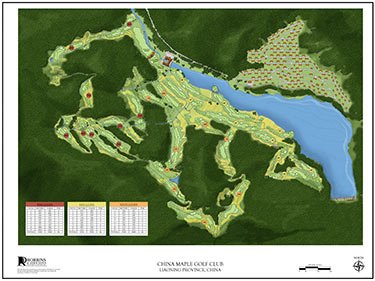 Our master plans cover the entire spectrum of project types. We have extensive experience in planning of resorts, primary home communities, mixed-use developments, retirement communities and Traditional Neighborhood designs. Master plans created by Robbins & Associates look first at the quality of every parcel or lot relative to the natural features of the property and in relation to the other amenities. In this way, the highest values are achieved. We are also able to attain the necessary densities needed to make the project financially feasible, and in a way that blends naturally with the land.
Robbins & Associates is also versatile enough to be able to provide either Golf Course Design or Master Planning services to clients who may have already retained the services of other firms. We can work well as part of a complete team approach and provide expertise in the areas needed. We have successfully fulfilled roles as Golf Course Architect for projects with other Master Planners and as the Master Planner for developments that have other architects.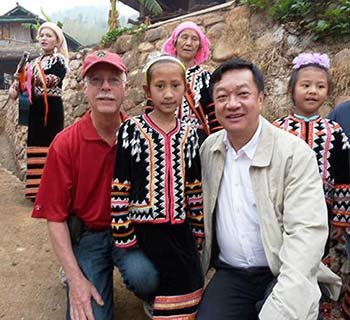 Our experience as Master Planners covers many states in the U.S. as well as many other countries. Total community and resort master plans have been created for such diverse locations as Kuala Lumpur and Kota Kinnabalu, Malaysia, Chengdu and Wuxi, China, Jakarta and Surabaya, Indonesia, Tampico and San Luis Potosi, Mexico. Our background also includes almost every possible type of terrain, from deserts to seaside and mountain resorts.
All of our Master Plans are done to the specifications of Audubon International. This includes everything from routing of the golf course and roads to minimize any impact on natural resources to avoidance of excess earthworks by working with the existing terrain and making certain that the water quality impacts are limited. Preservation of wildlife habitat, selection of proper turf and landscape materials to reduce water consumption and handling of all storm water in a proper manner are just a few of our planning guidelines.