Rick Robbins, ASLA, ASGCA, RLA
Stay current with projects and keep up with Rick's travels.
Featured
Rick to attend CMA meeting in October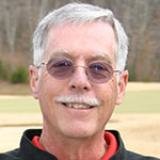 For the 2nd year in a row, Rick has been invited to attend as a participant in the Club Managers Association of China annual meeting. This year's meeting will be held at the Stone Bay Resort near Weihai, in Shandong Province. This is an important gathering of the most influential people in the Chinese golf industry and it is an honor to be invited to attend such an event.
Trackback URL for this blog entry.